Welcome to another
Paper Players
challenge! This week it is a
Sketch Challenge
designed by the talented Nance Leedy. As you can tell, today's card has a distinct country flair, combining both the
Paisley Prints
stamp set and the
Paisley Party
wheel. I could not resist a little cross-stitching with
Linen Thread
and adding a few torn paper snow drifts! Please join us this week, won't you? I can't wait to see your interpretation of the sketch!
The Stampin' Schach Design Tips:
Select the right tools for the job! I used to hate using wheels...I couldn't "wheel" a straight line for the life of me...until I purchased the Stampin' Around Wheel Guide. You never have to worry about crooked lines or overlapping images. Plus, you can also create mitered corners with it!

Simply Scrappin' is not just for simply scrappin'! The luscious Always Artichoke Dotted Paper is from the Christmas Cheer Simply Scrappin' Kit! Don't you love it!

It's a distressing situation! To accent the edges of the snowdrifts and moon, a little Soft Suede ink and a Sponge Dauber does the trick!

"Pop" it up! Both the foreground tree and the "Peace" sentiment are popped up on Stampin' Dimensionals to add depth and interest.
I refrained from adding pearls, but I was oh, so tempted! In fact, I may go ahead and try adding a few to the polka dots for a different look! However, sometimes I have a tendency to over embellish. And did you notice the mistake with the stitching? However, I did not go back and redo it. I am proud of myself for accepting it the way it is!
If my day had not been so hectic, though, I just might have changed it! Our satellite dish decided to go wonky during the Iowa-Ohio State football game, which did not set too well with a family room full of college boys. So Mom spent the afternoon "chatting" on-line with technical support. We would no sooner get it to work, and then it would go out again. A mere three hours and three technicians later, the bottom line was that we needed a new receiver, which will be delivered in three to five business days. Yikes...I guess the family will spend quality time together during the upcoming week without the intrusion of television. And gee...it is a good thing that my husband went out and purchased a new laptop for me to chat with, since my old one crashed Thursday night for the second time in less than a year. No way would I ever trust it again! And to top it all off, one of the Boxer Twins decided to talk on my cell phone. I am assuming that they became frustrated with their inability to push the buttons due to their lack of opposable thumbs, and just decided to chew it to bits. Why wasn't I watching them more closely you wonder? Where was I at the time? Well, I was chatting on-line with one of the three dish satellite technicians. Maybe it was Stephanie, or Christine, or Alex. Poor Alex! By technician number three, I was not a happy camper! Arghhh! As for the phone...I am due for a new one at the end of December. Let's hope next week is a better one for me and my electronics!
Please, won't you help to restore my sanity by leaving a comment? And remember, I am more than happy to answer any questions that you might have about the cards that I create or the techniques that I use...and I can even tell you how to conduct a hard reset on your satellite dish! Until next time...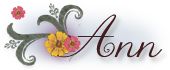 Click Here to Order Stampin' Up! 24/7
Stamp Sets: Paisley Prints (W 120817; C 121121---Holiday Mini), Paisley Party (120875---Holiday Mini), Four the Holidays (116921); Ink: Always Artichoke (105219), Soft Suede (115657), Early Espresso Stampin' Write Marker (119680); Paper: Early Espresso (119686), Naturals Ivory (101849), Cherry Cobbler (119685), Christmas Cheer Simply Scrappin' Kit (117401); Tools: Stampin' Around Wheel Guide (104834), Stampin' Around Jumbo Handle (103661), Paper Piercer (116631), Mat Pack (105826), Sponge Dauber (102892), Stampin' Dimensionals (104430); Punches: Dotted Scallop Ribbon Border (119275), Scallop Oval (119856), 1-3/4" x 7/8" Oval Punch (119855), 2-1/2" Circle Punch (120906); Glitz and Glam: Linen Thread (104199)