I am an adult, rational woman. I consider myself to be reasonably intelligent and level headed. I never, ever buy anything on impulse. So why...why... did I say "Yes" when
Muffy the Boxer's
breeder asked me if I would like to have a second puppy? I now have a much better understanding of the phrase "temporarily insane". Ladies and gentleman (Mike, I know you are out there), let me introduce you to
"Cimarron's What Were You Thinking",
which is exactly what my husband, Kim, said when I told him that I bought a second puppy.
I had an arsenal of answers ready for that question. After all, I waited a few days before I worked up the courage to tell him. Here are some of what I thought were my better responses:
"Oh, Kim...Muffy would always have a little friend to play with. We don't want our little princess to get lonely, do we?"

"Like they always say...two dogs are as easy to raise as one!" (Whoever said that never met twin Boxers!)

"Oh, Kim...I bought him for you. I know how you love surprises!"

"He's for my Stampin' Up! business. When people ask me what I love about being a demonstrator, I can say...'Because of Stampin' Up!'s excellent career plan, not only am I doing what I love, and sharing my passion with others, but I have also been able to purchase not just one BUT two adorable Boxer puppies!"

"It must have been that bump on my head that I received when I slipped on the overspray from my Smooch Spritz. Wait...who are you again? Where am I? Puppy? What puppy? You bought me another puppy? I remember you...you are my wonderful husband!"

"Um...um...Muffy made me do it?"

"We can conserve natural resources this winter because we will each have a dog for snuggling. You know me, Kim...I will sacrifice whatever I have to sacrifice if it's for the good of the environment."
What reason did I use, you ask? I simply said..."It seemed like such a good idea at the time..."
Our little boy is just as smart as his sister. We call him Brody the Boxer, not to be confused with Brady the Boy. And what does Brady the Boy think? We picked Brady up from college Friday evening after his Symphonic Wind Ensemble concert (He had two major solos. We hired a puppysitter for the evening.) He only knew about Muffy. Imagine his surprise when he walked through the door and saw double the fun! "Mom...he looks just like Missy!" Well, the resemblance is there with that distinctive gargoyle face.
In case you are wondering about Brody's strange head wear, that is not his Halloween costume. His little ears have been cropped. When we put our deposit down on Muffy, we specifically stated "No cropping". This breeder does crop all of her puppies unless it is specified otherwise. And since we did not know that Brody the Boxer was going to be living with us, she had him cropped. I took Brody to visit his new vet Friday, and she gave him some antibiotics and pain medicine.
So, in case you wonder why I have been missing in action for a few days, just blame it on the Boxer babies. Before we turn our attention to today's card...after all that is the real focus of this blog...let me share three more baby pictures. These are cute because I caught the progression of Muffy's looks as she is falling asleep.
Graveyard Gala


Need an invite for your Halloween Party? If so, this is the stamp set for you. A little fussy cutting and a little pape tearing, and this card is ready before you can say "Trick or Treat!" It first appeared in the Splitcoaststampers Dirty Dozen June Gallery: Simply Inviting! Please note that since this card was created before the Color Renovation took place, there are two retired colors...Going Gray and Pale Plum.
The Stampin' Schach Design Tips:
Sponge it! A little Going Gray sponged onto the Pale Plum sky casts an eerie glow over the graveyard. A 1-3/4" Circle Punch is used to punch a So Saffron moon. Once again, a little Going Gray is sponged over its surface.

Stamp-a-ma-jig! Perfectly place the trees from the Lovely As a Tree set over the moon by using your Stamp-a-ma-jig.

Tear it up! The Always Artichoke hills were free-formed with torn edges, which were then distressed with Going Gray ink.

Rest in Peace! The smaller tombstones were simpy created using the Word Window Punch. How cute is that! RIP was printed on with a Basic Black Stampin' Write Marker.

Fussy Cut! The Gravestone was paper snipped in seconds and popped up on Stampin' Dimensionals. In addition, the Ravens, Jack-o-Lantern, and Scrollwork were also stamped and snipped!
I hope that you find this card "inviting", and a treat, not a trick! Please, won't you leave me a comment to let me know what you think about today's card? I will be anxious to hear what you think! And remember, if you have any questions about the cards that I create or the techniques that I use, I am only an email away! Until next time..>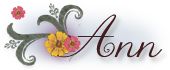 Click Here to Order Stampin' Up! 24/7
Stamp Sets: Graveyard Gala, Lovely As a Tree, Texture Wheel
Paper: Perfect Plum Designer Series Paper. Basic Gray, Going Gray, Always Artichoke, Pumpkin Pie, So Saffron
Ink: Basic Black, Going Gray
Accessories: 1-3/4" Circle Punch, Word Window Punch, Vanilla Shimmer Smooch Spritz, Basic Black Stampin' Write Marker, Sponge Dauber, Stamping Sponges