Here is your Wednesday peek at this week's
Pals Paper Arts
inspiration card! It is always fun for me to read your guesses as to what the weekly challenge entails. Tell you what...let's have a little fun! Simply leave a comment stating what you think this week's challenge is. In turn, I will randomly draw one name from those who guess correctly.
The person whose name I select will receive a package of Basic Rhinestones
...just because! How fun is that! I will announce the winner of the free
Basic Rhinestones
in tomorrow's post, so stop in tomorrow for the reveal, and to see if you have won!
There is still time to take advantage of Stampin' Up!'s recruiting special! Through October 18th, receive a FREE craft tote—a $39.95 value—when you join Stampin' Up! as a demonstrator! Imagine sharing your love of Stampin' Up! with this stylish and practical tote, in the delightful Greenhouse Gala pattern. It's amply sized to carry 12" x 12" card stock, a paper cutter, punches, ink pads and stamps, plus accessories. With two Starter Kits to choose from—Standard and Digital—and a brand-new lower kit price, there's never been a better time to be a Stampin' Up! demonstrator.
If the thought has crossed your mind
, why not
email me
? We can set up a time to talk. I will gladly answer your questions about our low quarterly minimums, discounts, pre-orders and other perks. Becoming a Stampin' Up! demonstrator has truly been one of the best things that has happened to me...I would love to share my story with you!
So, before you head out to enjoy your Wednesday, don't forget to leave a comment with your guess as to this week's
Pals Paper Arts
challenge! Free Rhinestones could be heading your way! And while you are at it, why not head over to the PPA and check out the winners of last week's Button challenge! Until next time...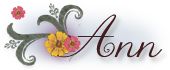 Click Here to Order Stampin' Up! 24/7