It's time for this week's
Pals Paper Arts
challenge...
Clean and Simple "Bring on the Bling"!
Let it sparkle - let it shine!
Accessorize with rhinestones, beads, pearls or anything sparkly!
Although diamonds are a girl's best friend, I myself preferred Stampin' Up!'s
Basic Pearls
for this quick and easy card featuring the
"Tree"
image from
Snow Swirled
. Gold embossing and
Brushed Gold
card stock add even more shine. So, won't you join the Pals this week, and "Bling it On"?
The Stampin' Schach Design Tips:
Use the "Buddy System"! When embossing, avoid those "messy flecks" by using the Embossing Buddy! Simply rub the Embossing Buddy across the paper to reduce static. Not only do I use it before heat embossing, I use it before applying glitter, too!

Layer the Labels! I actually punched three Decorative Labels...two from Brushed Gold card stock and one from Early Espresso. I cut one Brushed Gold label in half vertically and the other in half horizontally. These were then adhered to the top and bottom borders and to the left and right borders of the Early Espresso label.

Tasteful Trim! This border shape was created by zipping the Tasteful Trim Bigz XL Die through the Big Shot with Early Espresso card stock.

Pile on the Pearls! The gold embossed tree has been decorated with Basic Pearls, as is the sentiment. And doesn't the border look fabulous with a heaping helping of pearls, too! The result...elegant and classy!
I hope that you enjoyed today's card! It was refreshing to create something clean and simple. I hope that you are up for this week's challenge. I know that I will be looking forward to what you create. So...Bring on the Bling!
And in case you have wondered where I have been this week...keeping up with the kids is taking it's toll on this Mom of Boxer Twins! And as you can see, the babies are all tuckered out after a wild afternoon of puppy play...Boxer style! And yes, that is Brody's little pink tongue sticking out!

Remember, your comments are important to me, so let me know what you think about today's attempt at clean and simple. Plus, if you have any questions about the cards that I create or the techniques that I use, I am only an EMAIL away! Until next time...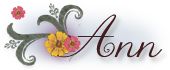 Click Here to Order Stampin' Up! 24/7
Stamp Set: Snow Swirled (111690); Ink: VersaMark (102283), Early Espresso (119670); Card Stock: Very Vanilla (101650), Brushed Gold (102935), Early Espresso (119686); Tools: Big Shot (113439), Tasteful Trim Bigz XL Die (120893---Holiday Mini), Decorative Label Punch (120907---Holiday Mini), Heat Tool (100005), Embossing Buddy (103083), Gold Stampin' Emboss Powder (109129); Glitz and Glam: Basic Pearls (119247)