Have you ever made a card and then decided that you didn't like it, so you try to fix it? Well, that happened to me with this card. I wanted to create a card that was fairly Clean and Simple...and those of you who are regular readers know that I have a difficult time with Clean and Simple cards. I am so envious of those that are masters of this style. I also wanted to use this yummy color combination. But I "overly distressed" my card base, and I appeared to be "spatially challenged" in my ornament arrangement. But instead of pitching this card, I decided to try and save it. Enter Attempt #2!
I raised the ornaments and added a sentiment to fill up the "empty space". I layered my labels, and added
Basic Pearls
. But now, the edges of the ornaments seemed a little too stark...and the
Very Vanilla
card base still looked like it had been attacked by a possessed
Sponge Dauber
. Plus, I really did not like the two
Early Espresso
bows at the tops of the ornaments. But by now, I had too much time invested to start from scratch. Enter Attempt #3:
I switched out the
Very Vanilla
card base with
Cherry Cobbler
...and I liked it better. I switched out the
Early Espresso
bows with
Chantilly Crochet Lace Trim
, and now I am not so sure that I didn't like the two little
Early Espresso
bows better. I distressed the edges of the ornaments with
Soft Suede
and a
Sponge Dauber
...but once again that dauber had a mind of its own, and I over-distressed. I probably should have used
Crumb Cake
instead of
Soft Suede
for a softer touch. Now I wish that I would have left the ornaments the way they appeared in attempt #1. Enter my 4th and final attempt:
I removed the ornaments, and trimmed off the overly sponged borders with
Paper Snips
. I punched out two more ornaments with the
Ornament Punch
from
Very Vanilla
, and layered the
Cherry Cobbler
ones on top. The lace bows were replaced with new
Early Espresso
bows. And my "Not So Clean and Simple card was finally finished...I think!
If you missed the tutorial on how to make
"Quick and Easy Bows",
like the one on this card, just click
HERE
.
Final Day for Blog Candy Giveaway


Just in case you missed my previous posts, I am giving away blog candy this week! It is delicious...and calorie-free! I have assembled a collection of this and that, and with the exception of the lace, it is all Stampin' Up! Here is what you will be receiving:
Over 50 6" x 6" pieces of Designer Series Paper (all from Patterns Pack III)
24 pieces of 5-1/2" x 8-1/2" printed paper from the Country Living Cards A La Carte kit
One On Board Book...Bird (unopened)
Approximately 10 yards of Sleigh Bells Ribbon
18 assorted Khaki Corduroy Brads and Buttons
Floral Fusion Felt Flowers (Over 130 pieces)
Crochet Lace Ribbon (Spare Parts, approximately 3 yards)
One of my cards
Participation couldn't be easier! All you need to do is leave a comment on any of this week's posts, Tuesday through today, until 9:00 PM CST today, October 1st. You may comment each day, if you wish and increase your chances of winning. At that time, I will use a random number generator from Random. org to select a winner. The winner's name will be posted on my blog Saturday, October 2. Note: The winner will have 24 hours to email me their name and mailing address! So be certain to check in on Saturday!
Need to order Stampin' Up! supplies? Order on-line from me! I can help you purchase the perfect product for the perfect card or scrapbook page! Just email me if you have any questions! Until next time...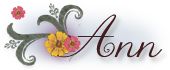 Click Here to Order Stampin' Up! 24/7
Stamp Sets: Delightful Decorations (116517), Tags til Christmas (W 120847; C 121169---Holiday Mini), Teeny Tiny Wishes (115370); Inks: Early Espresso (119670), Soft Suede (115657), Cherry Cobbler (119669); Paper: Very Vanilla (101650), Cherry Cobbler (119685), Crumb Cake (120953), Early Espresso (119686); Tools: Big Shot (113439), Petals-a-Plenty Textured Impressions Embossing Folder (116824), Designer Label Punch (119862), Modern Label Punch (119849), Ornament Punch (119847), Sponge Daubers (102892); Glitz and Glam: Basic Pearls (119247), Early Espresso 1/8" Taffeta Ribbon (119959), Cherry Cobbler 1/2" Seam Binding (120992---Holiday Mini)