It's time for the
Pals Paper Arts
"Peek of the Week", where I give you a tiny glimpse at my inspiration card for the upcoming challenge. For a change, this actually qualifies as a HUGE peek instead of a tiny one! And as you can see, there is no embossing (gasp), no distressing (double gasp), and no spritzing with the Color Spritzer Tool (triple gasp). It is definitely not my usual vintage or shabby chic style, for sure! And Thursday's post will be filled with interesting revelations, other than just the rest of my card. Hmmm! What could it be! You will just have to make certain that you tune in Thursday to see!
My final
Dirty Dozen
gallery has been uploaded, and it is ready for Sunday, when it will go live. It is hard to believe that six months have flown by this quickly. I would have never presumed that I would have ever been honored by being named a member of this incredibly talented group of stampers. My friend and mentor, Mary Fish, once described being a member of the Dirty Dozen, as her "dream gig", and I will have to agree. I am just wondering when I will awaken from the dream...I will, however, have much more time available now for my own stamping endeavors. I have tons of new items from the
Holiday Mini
just waiting for me to create. I can hardly wait to share them with you!
There is Still Time to Book Your August Workshop
With Stampin' Up!'s
"Extra! Extra Hostess Promotion",
you can earn an
extra $25
of
FREE
product for a qualifying workshop of $350 through August! Here is what recent hostess Staci R. emailed her friends after her first workshop: "We had such a good time Friday night and we learned so much that I have scheduled another Stampin' Up! party!" Not only will you learn new and exciting techniques at a
Stampin' Schach
workshop, you will have fun, too!
Email me
today to set a date!
Want to become a Stampin' Up! demonstrator and have fun while sharing your love of stamping? Do you have a huge Wish List and want to take advantage of a demonstrator discount? Ready to add to your income? Join my group today.
Email me
for more information!
Until next time...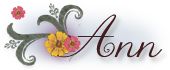 Click Here to Order Stampin' Up! 24/7