I am so happy to announce that I have been asked to be an
August Guest Designer
for
Always Playing with Paper
! In case you are not aware of this new challenge blog, I will be joining these talented Design Team members, with whom I am sure you are familiar:
The Always Playing with Paper challenges go live on Sundays. I would love to have you join me this week in their "Vintage" challenge! Vintage has become a very popular style over the past year. Characterized by such elements as multiple layers, lace and often distressing, this has become one of my favorite styles of late. And just in case you have not noticed...there is a little sneak peek of the new Deck the Halls Designer Series Paper! I hope that you will enjoy my cards as I enjoy my tenure as Guest Designer!
The Stampin' Schach Design Tips:
Distressed with distressing? Don't be! Let the Color Spritzer Tool and Sponge Dauber be your friends! Paired with a Soft Suede Stampin' Write Marker, the Color Spritzer Tool provides soft speckling. Age spots may not be good for your skin...but they are perfect for a vintage look. As for the edges of the image mat, I used the 7-Sided Tool from the Cutter Kit to roughen the edges, which I then burnished with a Sponge Dauber and Soft Suede ink.

Lovely lace! I am so happy that Stampin' Up! released their new Crochet Trims! Victoria was my choice for this card. A snippet wrapped around the edge of the image mat is embellished with tiny brads shaped to look like miniature buttons and a safety pin, all from the Vintage Trinkets collection. The tiny tags were crafted from the Teeny Tiny Wishes set and Fundamental Phrases.

Pearly girly! The adorable "Christmas Kid" sports pearl buttons on her jacket, while pearls also adorn the tree. Larger pearls accent the four corners of the Cherry Cobbler Large Scallop Square.

A touch of gold! Brushed Gold card stock forms a mat for the scallop square, and was used to to create the Large Scallop Circle. A little trip through the Big Shot with the Petals-a-Plenty Textured Impressions Embossing Folder add the touch of texture that I love!

Smooch your cards! Silver Foil Smooch Spritz add sparkle and shine to the Cherry Cobber square. For the Christmas Kid, I opted to use Champagne Mist Shimmer Paint, added to rubbing alcohol, for a finer shimmer and glimmer.

The Wow! factor! Nothing beats a Scallop Circle medallion with an Antique Brad center! Made from Deck the Halls Designer Series Paper, a little Log Cabin Smooch adds a vintage patina to this vintage-style embellishment!
Don't you just love the new Deck the Halls Designer Series Paper? I realize that this was only a very tiny peek at the Holly Pattern, but I guarantee that it looks great with Cherry Cobbler! I hope that you enjoyed my first creation for Always Playing with Paper! I am so looking forward to the vintage creations that you design. So won't you join me in this challenge? And I am interested in knowing what you think of today's card, so please leave me a comment with your thoughts. Of course, if you have any questions about this card and the techniques which I used in its creation, please email me! Until next time...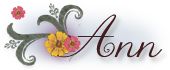 Click Here to Order Stampin' Up! 24/7
Stamp Sets: Greeting Card Kids (W 119887; C 120633), Fundamental Phrases (114968), Teeny Tiny Wishes (115370); Inks: Cherry Cobbler (119669), Pretty in Pink (101301), Basic Gray (109120), Basic Black (101179), Sahara Sand (105208), Daffodil Delight (119667), Garden Green (102272), Soft Suede (115657), Soft Suede Stampin' Write Marker (120973); Designer Series Paper: Deck the Halls (available September 1st); Card Stock: Always Artichoke (105119), Brushed Gold (102935), Cherry Cobbler (119685), Very Vanilla (101650), Watercolor Paper (105019); Tools: Color Spritzer Tool (107066), Sponge Dauber (102892), Jewelry Tag Punch (117190), 1-3/4" Scallop Circle Punch (119854), 2-3/8" Scallop Circle Punch (118874), Big Shot (113439), Petals-a-Plenty Textured Impressions Embossing Folder (116824), Scallop Square Bigz Clear Die (115950), Scallop Circle #2 Bigz Die (113469), Cutter Kit (106958); Glitz and Glam: Victoria 5/8" Crochet Trim (118481), Early Espresso 5/8" Grosgrain Ribbon (119955), Antique Brads (117273), Vintage Trinkets (118764), Silver Foil Smooch Spritz (118771), Log Cabin Smooch Spritz (119921), Champagne Mist Shimmer Paint (116806), Basic Pearls (119247)