The unveiling of the new
Pals Paper Arts
blog is today, and I hope that you love our chic, new look! The challenges have a twist to them and we have added four new ever-so-talented members to our Design Team. You can read all about it
here
. But first, lets talk about today's inspiration card. This week the challenge is an inspiration challenge, using this lovely Oscar de la Renta photo:
There was so much happening in this photo, I didn't even know where to start. After staring at this photo in wonder, and wondering how anyone could ever wear heels this high, I opted to draw my inspiration from the colors of the wall and the atomizer between the heels. I hope you will not only enjoy today's card, but also today's spotlight on technique...faux silk!
The Stampin' Schach Design Tips:
When faced with an inspiration photo, remember all of your options: colors, shapes, textures, objects, or even ambiance! Because these colors were right up my alley, I opted to create in terms of color and texture! But I could not overlook the smidge of lace near the candle...and those shoes!

Vintage Trinkets! The old scissors pictured made me think of sewing. What better excuse could there be to add snippets of Victoria lace trim, miniature buttons and those adorable vintage looking safety pins. And what a delightful way to add a pair of high heels, stamped using the Things I Love set, into the mix.

Cajun Craze and More Mustard! The "Floral Image" from Day of Gratitude was inked with Cajun Craze and stamped onto More Mustard card stock, to emulate the colors of the atomizer. The Friends Are Flowers stamp, from Friends Never Fade was inked with Cajun Craze and stamped onto Very Vanilla. Then just the flower from the center was snipped out. This was stamped a second time onto More Mustard, and just the center of the flower was snipped out and adhered to the first flower. The flower was then sponged with More Mustard ink, and its edges were distressed with a little Soft Suede. The flower was then popped onto a Stampin' Dimensional and adhered to the Day of Gratitude image. Basic Pearls complete the look!

Waffle Paper! A piece of Early Espresso card stock was coated with Tombow Adhesive, and covered with Brown Waffle Paper. The look is instant texture which mimics the trunk!

Fabulous Faux! While searching for inspiration, my eyes were continually drawn to the background wall. What a perfect place to use the Faux Silk technique! For those of you who are new to this technique, it is so quick and easy. Here is a pictorial of how I created the faux silk background:
To complete the faux silk technique, you will need a wet adhesive, such as
Tombow Multipurpose Liquid
Glue
, card stock (I used
More Mustard
) and a piece of ordinary tissue paper. (I rescued mine from my stash of wrapping paper. It is perfectly fine if it is used.)
Spread a thin layer of
Tombow
onto the card stock.
Smooth using a sponge brush. No sponge brush? That's alright! You can use a piece of scrap card stock, or even your fingers!
Crumple up your piece of tissue and then smooth it out.
Place the tissue on top of the card stock, smooth and adhere.
Ready for distressing!
A
Sponge Dauber
and
Early Espresso
ink defines the edges and accentuates the wrinkles! How much easier can it be!
Looking for more unique techniques? Splitcoaststampers has oodles! Remember, if you have any questions about today's card, or the techniques that I use, I will gladly answer them! So, how did I do today? My favorite part of today's card were the little high heels I attached with the vintage safety pin. How about you? I will be anxious to see what you create, and to read what you think about the new
PPA
! Until next time...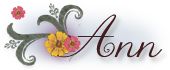 Click Here to Order Stampin' Up! 24/7
Stamp Sets: Day of Gratitude (Available Sept. 1), Elements of Style (W 118611, C 120045), Things I Love (115229); Ink: Cajun Craze (119671), Soft Suede (115657); Card Stock: More Mustard (100946), Early Espresso (119686), More Mustard (100946), Brown Waffle Paper (Available Sept. 1); Glitz and Glam: Basic Pearls (119247), Vintage Trinkets (118764), Victoria Crochet Trim (118481); Other: Tombow Multipurpose Liquid Glue (110755), Tissue Paper, Foam Brush