Cabochons, texture and shimmer...oh my! Have you ever made a card and wondered how you could "dress it up" a little? Using yesterday's card as my inspiration, I simply stepped it up a notch by adding a little glam. None of the extra steps are difficult, and they only take a minimum amount of time. Yet, what a difference they make!
The Stampin' Schach Design Tips:
Random stamping! Starting with a 5-1/4" x 5-1/4" Old Olive card base, I inked up the "Flourish" from Elements of Style with Chocolate Chip, and randomly stamped along the edges. When random stamping, make certain to stamp off the edge in some places! Trust me...it looks better!




Wheelies! The Very Vintage wheel was inked with Old Olive and rolled across Very Vanilla card stock. A few Soft Suede speckles were added with the Color Spritzer Tool, while Chocolate Chip ink was sponged onto the edges. A Sponge Dauber and Old Olive distressed the edges even more.




Embossing Boss! The Wedding Sweet image was inked with VersaMark and heat embossed with Gold Stampin' Emboss Powder. Quick and easy!




Zip, zip, zip! In a matter of seconds, a piece of Very Vanilla card stock was zipped through the Big Shot with the Square Lattice Embossing Folder. Once again, the Color Spritzer Tool and a Chocolate Chip Stampin' Write Marker are used to add speckles, while a Sponge Dauber and Chocolate Chip ink are used to distress the edges.




Shimmer and Glimmer! A few drops of Champagne Mist Shimmer Paint, mixed with rubbing alcohol, add a fine shimmer of "gold dust" to the Chocolate Chip Satin Ribbon. Although I have been doing a lot of "smooching" lately with Vanilla Shimmer Smooch Spritz, the Shimmer Paint mixture is much more refined and elegant. "Smooching" can sometimes leave spots!




Cabochons are chic! Mini Vintage Tags were embossed using VersaMark ink and Gold Stampin' Emboss Powder. Large half-back pearls from the now-retired Pretties Kit were then adhered. Out of the large half-back pearls? Don't despair! A beautiful look can be achieved using the new large Basic Pearls and surrounding them with smaller ones! It is a look which screams "Yowza"!
The cards posted today and yesterday were part of my second Dirty Dozen gallery. I hope that you enjoyed seeing the "stepped up" version. Which of the two was your favorite? Just leave me a comment, and let me know! And remember, I am always willing to answer any questions about the cards that I create and the techniques that I use. Just drop me an email and ask away! However, remember that I am winging my way toward Utah today and will be away from my computer until Sunday evening. Which brings us to the question...Did I get lost in the Denver airport? I will certainly let you know! Until next time...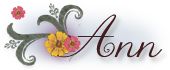 Click Here to Order Stampin' Up! 24/7
Stamp Sets: Wedding Sweet (115466), Elements of Style (C 120045, W 118611), Very Vintage wheel (117693); Inks: Old Olive (102277), Chocolate Chip (100908), Versamark (102283); Card Stock: Old Olive (100702), Very Vanilla (101650), Brushed Gold (102935); Tools: Heat Tool (100005), Color Spritzer Tool(107066), Soft Suede Stampin' Write Marker (120973), Big Shot (113439), Square Lattice Textured Impressions Embossing Folder (119976), Mini Vintage Tags (118763); Glitz and Glam: Gold Stampin' Emboss Powder (109129), Champagne Mist Shimmer Paint (116806), Chocolate Chip 5/8" Satin Ribbon (117287), Large Half-back Pearls from Pretties Kit (retired)