Welcome to the
Stampin' Pretty Pals
June hop! This month, we are bidding a
"Fond Farewell"
to some of our old friends...the 30 retiring colors of
Stampin' Up!'s Color Renovation!
If you've hopped over from
Debbie Pierce's Stampin' Sunshine
blog, I'm stop number
6
on the hop and I am so glad you hopped in! I will help you "hop" from blog to blog as you search for inspirational paper-crafting ideas from the
Stampin' Pretty Pals
! Should you hop off course, simply click on any of the links in the
PALS HOP LINE-UP
at the end of today's post and you'll be back on track!
In honor of the retiring colors, we are also offering BLOG CANDY at every stop on the hop! If you visit each of the 17 Stampin' Pretty Pals and leave a comment to their specific posted question, you will have not one, but 17, chances to WIN great Stampin' Up! goodies!
The retirees whom I will be honoring at today's "Retirement Party" are the retiring colors, Pale Plum and Going Gray, as well as one of our retiring embellishments, Basic Gray 3/8" Taffeta Ribbon. But in case you are feeling a little sad about our retirees, you are also getting a sneak peek at Artistic Etchings, one of the stamp sets which will be available for purchase July 1st. Because I know that you are anxious to continue hopping along, it's time for…
The Stampin' Schach Design Tips:
Team up sets with a common theme! One of my favorite background stamps, En Francais, was the perfect choice to pair with the "Eiffel Tower" image from the new set, Artistic Etchings. Inking the background with a subtle ink, such as Pale Plum, does not detract from the focal image. "Merci" from Chic Boutique develops the theme even more! Oo la la!



Cabochons? Oui, s'il vous plait! (Here in Iowa, we refer to them as Half-Back Pearls from the Pretties Kit.) Don't they add a touch of femininity to the left side of the card? I adhered them quickly and easily with a drop of Crystal Effects.




Impress your boss with embossing! And how about a wee sneak peek at one of Stampin' Up!'s two new Textured Impressions Embossing Folders? "Merci" was stamped onto Very Vanilla card stock with Basic Gray ink and then zipped through the Big Shot die cutting machine with my newest acquisition, the Vintage Wallpaper Textured Impressions Folder. You know me and embossing folders…can't live without 'em. And they add texture so quickly!




Glitz and Glam: I know that some people have kissed the Blarney Stone, but I have "smooched" the Eiffel Tower...with Vanilla Shimmer Smooch Spritz. And being the smooching fool that I am, I smooched the background and the Basic Gray Taffeta Ribbon, too. Don't you love that subtle sparkle?




And doesn't Pale Plum look so lovely with textured Going Gray card stock? This has been one of my favorite color combinations...and there is still time to order before it is all gone!
I hope that you have enjoyed today's "Fond Farewell" card, and that you are having a blast with the Farewell Blog Hop. And as I stated earlier, if you visit all of our "hoppers" and leave a comment, you will have 17 chances to win 17 different sets of Blog Candy! Yummy...and naturally calorie free!
Doesn't this package of 8-1/2" x 11" Handsome Hunter card stock look positively delicious with these Summer Sun Corduroy Buttons (24 total---full package)! Of course, you will need ribbon for embellishment, so I am including a brand, spankin' new roll of one of my retiring faves...5/8" Brocade Blue Grosgrain. Oh...and how about a stamp set, too? This Candy Package includes an unmounted set, Spring Song! Once again, all of these are brand new and retiring! How fun!
For your chance to win all the above goodies, please leave me a comment at the end of this post by 3:00 PM CST, Friday, June 11th, at which time I'll choose a random winner. In keeping with the Hop guidelines, shipping will be within the United States only.
Within in your comment, please answer this question: What retiring stamp set on the Last Chance List will you miss the most?
My answer to this is, as if you could not guess,
Spring Song,
115074 on
page 102
of the
Idea Book and Catalog.
I'll announce the winner of my blog candy package here on
The Stampin' Schach
on
Sunday, June 13th, 2010
. The winner will have 48 hours to contact me after their name is announced.
Before you leave, here is a Spring Song retrospective!
More inspiring ideas and another great blog candy package awaits you at
Melanie Collin's Oops a Daisy Blog
, stop number
7
on the
Pals Farewell Blog Hop
! Hop over to see Melanie's wonderfully creative ideas! Thanks for "hopping" by! And remember, if you ever have a question about the cards that I create or the techniques that I use, never hesitate to email me! And if you would like to receive email updates each time I post, don't forget to sign up on the upper left side-bar! Until next time...
Lost? Here is the complete
Pals Farewell Hop Line-up

!
1.
Liz Hughes
2.
Gina Shaw
3.
Barbara Furlong
4.
Nina Dee
5.
Debbie Pierce
6.
Ann Schach
7.
Melanie Collins
8.
Kim Lampone
9.
Mike Funke
10.
Regina Mangum
11.
Linda Callahan
12.
Anne Eicher
13.
Mary Fish
14.
Carla Bazhenow
15.
Joanna Munster
16.
Margaret Moody
17.
Martha Stewart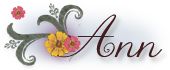 Click Here to Order Stampin' Up! 24/7!
Stamp Sets:
Artistic Etchings (Available July 1), Chic Boutique (113744), En Francais (109521);
Ink:
Pale Plum (102732),
Going Gray (103274),
Basic Gray (109120);
Card Stock:
Pale Plum (101658),
Going Gray (108693---Neutrals Textured assorted)
, Very Vanilla (101650);
Tools:
Big Shot (113439), Vintage Wallpaper Textured Impressions Folder (Available July 1),
Large Oval Punch (107305)---reconfiguring, Scallop Oval Punch (114889)---reconfiguring,
Scallop Trim Border Punch (118402);
Glitz and Glam:
Vanilla Shimmer Smooch Spritz (118772),
Pretties Kit (109114)---reconfiguring,
Basic Grey 3/8" Taffeta Ribbon (109064)
*Items in red are retiring or are being reconfigured