I am so enjoying my first weeks of summer vacation. Oops! I mean retirement! It has been wonderful to finally have the time to stamp and play with my new pre-order items. And it has been fun experimenting with different looks and techniques, as we shall see with today's card, which features the new
Hostess Level I
set,
Because I Care
. I know...it looks like a dead hydrangea. But since everyone else has been using this set to make such gorgeous pink, blue, purple and even green hydrangeas, I wanted to use a monochromatic color scheme using my two new favorite colors,
Crumb Cake
and
Early Espresso
. (Why are my favorite colors always named after foods?) Did a make a mistake selecting this combination? I don't know. I like distressed and "dirty" cards. I like beautiful pink, blue, purple and even green hydrangeas, too. When I was teaching, I always told my students, "A mistake is only a mistake if we fail to learn from it." And since I learned several things while creating this card, it was not a mistake. I hope you enjoy and benefit from my learning process. And at the end of the post there will be a
Blog Candy
opportunity. Why? Because I care!
The Stampin' Schach Design Tips:
Distressing shouldn't be stressing! My favorite tools for adding a distressed look are Sponge Daubers, the Color Spritzer and the 7-Sided Tool from the Cutter Kit. After inking up the "Hydrangea" image from Because I Care with Basic Brown ink, I stamped it onto Very Vanilla card stock. Then I heavily distressed the edges of the paper with the 7-Sided Tool. Using the Sponge Dauber, I dabbed Early Espresso Ink on the edges, bleeding in toward the center at the corners. After a few spritz with the Color Spritzer Tool and an Early Espresso Stampin' Write Marker, my distressed look was complete. Note: The Basic Brown Classic Stampin' Pad is on The Last Chance List. As of Thursday, it was still listed as available.




Move aside Monet! Although Monet's medium of choice was oil paints, I'll take Blender Pens and Classic Ink Pads any day! I simply touch the tip of my Blender Pen to the corner of an ink pad to load it with ink, test it on a piece of scratch paper, and "paint" away! I used Crumb Cake for the blossoms and Always Artichoke for the leaves.




Design your own "Designer" paper! I randomly stamped Crumb Cake hydrangeas on Crumb Cake card stock, for a subtle tone-on-tone background. After daubing a little Early Espresso ink on the edges, I had achieved the "smoky" look I wanted.



W-A-C it! Sometimes focal mats look better when they are adhered Wonky, Akilter, or Cattywampus...all of which translate into "not exactly centered or straight". I tried centering it, but it just looked better askewed.




Step it up, if you wish! A few random pearls add so much! Or add a few random petals, snipped out and adhered for added depth.

So there you have it...three similar, yet different, looks!
How About Some Blog Candy?
View One
Here is what I have gathered together for this huge retiring In-Color Blog Candy Package:
36 ---6" x 6" sheets of textured card stock (12 Bermuda Bay, 16 Dusty Durango, 8 Crushed Curry)

72 ---6" x 6" sheets of Designer Series Pattern Paper (24 of each of the 3 colors)

36 Card Bases (12 in each of three colors)

3 new ink refills (Bermuda Bay, Dusty Durango, Crushed Curry)

3 like new Classic Stampin' Ink Pads (Bermuds Bay, Dusty Durango, Crushed Curry)

3 yards of 1/2" Polka Dot Grosgrain Ribbon (1 yard in each of the three colors)

Vintage Labels Clearmount Stamp Set (New)
The rules: I will select one random comment (using a random number generator from Random.org) from all of the comments left on THIS post between now and Monday, June 21st at 3:00 PM, CST. I will announce the winner on Tuesday, June 22nd. The winner will have until Thursday, 3:00 PM CST to contact me with an address. I will ship your scrumptious candy out pronto!
View Two
Don't forget...there is still time to take advantage of Stampin' Up!'s $99 Starter Kit! Join The Schach Pack for less than the cost of a trip to the grocery store...and start receiving your demonstrator perks and benefits today! After seeing the new catalog, you will be glad that you did! Click Here to see a short video about being a Stampin' Up! demonstrator and to sign-up on-line (my recruiting password is stampinschach) or Email Me to learn more! Hobby stampers...here is chance to really make an impact on your Wish List!
So please, leave me a comment to let me know what you think about today's card, and to take advantage of this wonderful Blog Candy. And remember, if you ever have any questions about the cards that I make, or the techniques that I use, I am only an email away! Until next time...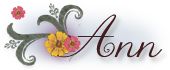 Click Here to Order Stampin' Up! 24/7
Stamp Set: Because I Care Hostess Level 1 (W 118384; C 120118---Available July 1); Ink: Crumb Cake (121030---Available July 1), Early Espresso (119670---Available July 1), Basic Brown (104315), Always Artichoke (105219); Card Stock: Early Espresso (119689---Available July 1), Crumb Cake (120953---Available July 1), Very Vanilla (101650); Tools: Color Spritzer Tool (107066), Cutter Kit (106958), Sponge Dauber (102892), Early Espresso Stampin' Write Marker (119680---Available July 1); Glitz and Glam: Very Vanilla 5/8" Satin Ribbon (117291), Early Espresso 1/8" Taffeta Ribbon (119959---Available July 1)