One of the new products being offered in the new Summer Mini catalog is "Smooch Spritz". Offered in four colors, these are pearlized accent sprays that come in ready-to-use spray applicators. You can see the difference it imparts on this wedding card featuring the new stamp set, Blissful Bride, also available in a few short weeks. Below is the same card without Vanilla Shimmer Smooch:


There is no doubt in my mind that I will be "smooching" a lot this summer! And let us also bid a fond farewell to two of the colors that are slated for retirement as part of Stampin' Up!'s "Color Renovation", Pale Plum and Orchid Opulence. If you are a fan of these colors, be sure to stock up today!
The Stampin' Schach Tips:

Feel like playing a little "Project Runway"? I did! I felt like a "designer" as I selected "material" from which to paper piece the gown's train and sash. I decided on the "Swirls" pattern from the Bridesmaid Designer Paper collection and Pale Plum. I could almost hear Tim Gunn in the background encouraging me to "Make it work!"

Be a Hot Shot with your Big Shot! Zip that Perfect Polka Dots Textured Impressions Folder through the Big Shot with Pale Plum card stock for tactile interest!

Punch it up! The cute little flower on the sash is from the new Itty Bitty Shapes Punch set available in the Summer Mini. Isn't it sweet?

Glitz and Glam! Vanilla Shimmer Smooch Spritz is a quick and easy way to add instant sparkle to your projects. Whisper White Organza Ribbon and Lilac Circle Ice Brads add the perfect bling!
I was tempted to entitle today's post "Something Old, Something New" to commemorate
Pale Plum
and
Orchid Opulence
, and to celebrate
"Blissful Bride".
But I just couldn't pass up the smooching!
One of my sweet readers, Lisa Atha of
Inspired by Purple
, honored me with two blog awards, which I am pleased to pass on to ten other stampers whose blogs I admire:
Carla Bazhenow Carlas-Scraps

Kim Lampone Stamp, Scrap & Get Kreative

Kris Kilcoyne Kween Bee Kreations

Linda Callahan Stampin' Seasons

Gina Shaw Cards by Gina

Regina Mangum The Stampin' Bean
Mike Funke
Stampin-Style
Patti MacLeith Papercrafts by Patti
Martha Stewart
Seasons of Stamping
Margaret Moody Margaret Moody
I find these designers to be sources of inspiration to me daily, and I am delighted to have them share this award with me!
***Need a copy of the new Summer Mini? Email me today, and I will drop one in the mail for you!***
I hope that you enjoyed today's card, and I will be interested in finding out if you prefer the smooched or unsmooched version! Remember, your comments are very important to me, so let me know what you think! And remember, if you ever have any questions about the cards that I create or the techniques that I use, I am only an email away! Until next time...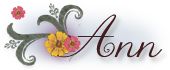 Click Here to Order Stampin' Up! 24/7
Stamp Set: Blissful Bride (C 120036, W 118527---Summer Mini); Ink: Basic Gray (109120), Pale Plum (102732); Designer Paper: Bridesmaid (116479); Card Stock: Very Vanilla (101650), Pale Plum (101658), Orchid Opulence (100969); Tools: Big Shot (113439), Perfect Polka Dots Textured Impressions Folder (117335---Occasions Mini), Scallop Trim Border Punch, Itty Bitty Shapes Punch (118309---Summer Mini); Glitz and Glam: Whisper White Organza Ribbon (114319), Circle Ice Brads (109111), Vanilla Shimmer Smooch Spritz (118772---Summer Mini)