Ever since I could first talk, I have always referred to my older sister as "Sissy". Fifty-six years later the moniker still sticks. Sissy celebrates her birthday on Easter Sunday this year, and I wanted to design a special card for her. Wishing it to be different from the usual cards that I make, I elected to punch a bunch of blossoms in bright and cheerful colors, reminiscent of the spring flowers that grow in her beautifully landscaped gardens. And unlike real flowers, these blooms will not fade with time. Enjoy this punched bouquet!
The

Stampin

'

Schach

Tips:
Keep it simple, sweetie! Bright colors often work better with simple designs. Notice how these colors just "pop" off the Whisper White background!




Distress for depth! Darker contrasting inks, applied with a Sponge Dauber, add depth and dimension to the blossoms and leaves.




Punch-a-

licious

! Can you name the punches used in the creation of this floral fantasy? Did you guess

Trio Flower

,

Boho

Blossoms

, and the

Scallop Circle

? And did you notice the small leaves from the

Extra Large Two-Step Bird Punch

?




Sizzling

Sizzlits

!

Stampin

' Up!'s Little Leaves

packs a punch for a small price!




The Bold and the Beautiful! Summer Sun, Orchid Opulence, Lovely Lilac and Pumpkin Pie card stock were used to punch the flowers, while Old Olive was zipped through the Big Shot to form the leaves.




It's mambo time! Melon Mambo brings just the right contrast into the mix as a layer behind the textured Whisper White mat. The unexpected pop of color works perfectly.




Glitz and Glam! Melon Mambo Polka Dot Grosgrain Ribbon, non-polka dot side out, and Pumpkin colored Circle Fire Brads complete the look!
I would like to thank Mary Fish at Stampin' Pretty for featuring my card on her blog today. I am fortunate to be a member of Mary's Stampin' Pretty Pals. I have learned so much from Mary, not only in terms of artistic expression, but also in terms of mentoring my own downline. It is with pride that I am able to display the #1 Pretty Pals Recruiting Badge. There is still time for you to take advantage of Stampin' Up!'s Starter Kit Special and become a member of The Schach Pack, my downline group. Through March 31st, you will receive 15% off your choice of Stampin' Up! Starter Kits AND you will receive a bonus stamp set up to $47.95 in value. For more details, CLICK HERE. Receive the SPA treatment...become a Schach Pack Artist!
As always, I do truly appreciate your comments, so please let me know what you think of today's card. And remember, if you ever have any questions about the cards that I make or the techniques that I use, that you can always EMAIL ME. Until next time...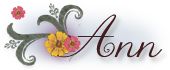 Click Here to Order Stampin' Up! 24/7
Inks: Really Rust (102549), Perfect Plum (101437); Card Stock: Old Olive (100702), Whisper White textured (108693---Neutrals assorted), Melon Mambo (115320), Summer Sun (103124), Orchid Opulence (100969), Lovely Lilac (100427); Tools: Big Shot (113439), Stampin' Up! Little Leaves Sizzlits (114511), Extra Large Two Step Bird Punch (117191), Trio Flowers Punch (109183), Boho Blossoms Punch (110711), Scallop Circle Punch (109043), Corner Rounder (109047); Glitz and Glam: Circle Fire Brads (109110), Melon Mambo 1/2" Polka Dot Grosgrain Ribbon (115611)