Sometimes fate works in mysterious ways. On the day after my beloved Missy the Boxer crossed the Rainbow Bridge, I received an email message from
Jenn

Balcer
at
Splitcoaststampers
asking me to call her. Since I did not know Jenn personally, I was curious as to why she would want me to call her. As incredible as it may sound, Jenn asked if I would be a member of the
Splitcoaststampers

Dirty Dozen Design Team
. Of course, the first words out of my mouth were, "THE Dirty Dozen?" as if there were another. The next words were "Of course!" Can you believe it? I can't!
So for the past month, I have been preparing projects for
Splitcoaststampers

Fan Club's March Gallery
,
"All Creatures Great and Small"
. You do have to be a Fan Club member to view this gallery. To read more about the
Fan Club
, please click
HERE
. However, at the end of three months, I will be able to begin posting my creations on
The

Stampin

'

Schach
!
In terms of my stamping, all that I have ever wanted is for my work to be an inspiration for others. I know that it is not the most creative nor is it the best, as there are many stampers who are far more talented than me. I know that sometimes the margins are crooked, or that sometimes the images are smeared. But, it comes from my heart and I love sharing it with you. At a time when I so needed a distraction from the pain of losing my best friend, this opportunity arose. I am sure that Angel Missy is wiggling that Boxer butt in happiness for her mom! And so in honor of this occasion, I created a quick and simple thank you card for all of you who take the time out of your busy days to stop by and peruse my work.
The

Stampin

'

Schach

Tips:
When short on time, select "Wow" factors that are quick and easy! In this case I decided on a single focal point. Although I pulled out the Blender Pens and inks for this floral image from Asian Artistry, the image was simple enough that it was tinted in a matter of minutes. I used Regal Rose, Always Artichoke, and Soft Suede for the flower itself, while Sahara Sand provided the shadowing.




Quick and easy cards deserve

bling

, too! A

Pink Circle Fire Brad

and

Regal Rose 1/4" Grosgrain Ribbon

are all that are needed on this tailored card.




Layer those labels! My favorite combination is the Modern Label Punch layered on top of the Designer Label for a different twist.




Coordinate texture and paper!

Polka Dotted Sweet Pea Designer Series Paper

looks great paired with

Whisper White

paper that has been zipped through the

Big Shot

with

Stampin

' Up!'s Perfect Polka Dots Textured Impressions Folder

.
Sometimes you need a card in a hurry. In my case, this is my "go to" layout. Even if you do not possess this stamp set, there are a multitude of others that can be substituted. How easy it is to switch out the sentiments, too!
New to stamping? Or have you stamped before and just need help developing your artistic potential? I am here to give you the SPA (Schach Pack Artist) treatment! Become a member of the Schach Pack, my downline group, and I will personally mentor you. For more information, please visit the "Join the Schach Pack" page under the header at the top of this post. By becoming an independent Stampin' Up! demonstrator and member of my team, you will receive tip sheets and tutorials which are currently being developed by myself and members of my downline. AND you will be able to whittle down that "Wish List" with your demonstrator discount! Email me if you have questions.
Coming Up this Week:
Blog Candy Information: How could I celebrate being named to the Dirty Dozen without a little candy? I will have photos and information later this week.




The latest Pals Paper Arts Challenge card on Thursday: But have you played yet this week? It is a fun color challenge!

Click here for details.




An update on Brady's trip to Brazil
So as you can see, it will be a busy week here at The Stampin' Schach! As always, please leave me a comment and let me know what you think of today's card. And if you have any questions about the cards that I create or the techniques that you use, please do not hesitate to email me. Until next time...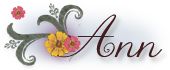 Click Here to Order Stampin' Up! 24/7
Stamp Sets: Asian Artistry (114399---Hostess Level 2), Three Little Words (113254); Inks: Sahara Sand (105208), Always Artichoke (105219), Regal Rose (105211), Soft Suede (115657), Basic Brown (104315); Designer Series Paper: Sweet Pea (117161---Occasions Mini); Card Stock: Whisper White (100730), Rose Red(102544), Always Artichoke (105119); Tools: Big Shot (113439), Perfect Polka Dots Textured Impressions Folder (117335---Occasions Mini), Modern Label Punch (116630), Designer Label Punch (107590); Glitz and Glam: Circle Fire Brads (109110), Regal Rose 1/4" Grosgrain Ribbon (109056)